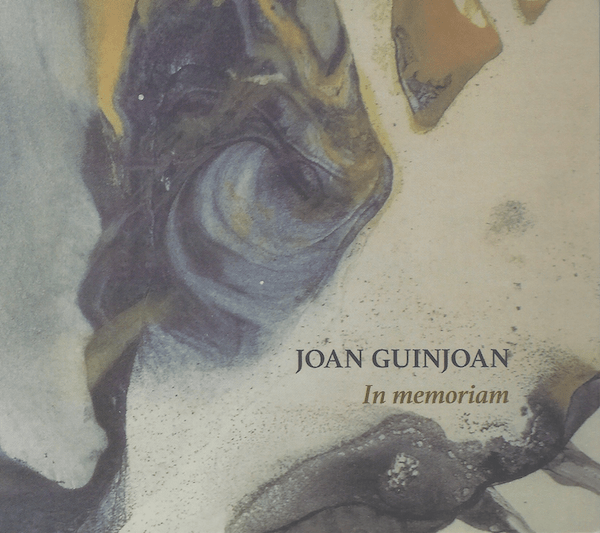 Joan Guinjoan
In memoriam
Grupo Manon
José Luis Estellés clarinet
Amparo Lacruz cello
Andreu Riera piano
JOAN GUINJOAN
Puzzle [1979]
Joan Guinjoan in memoriam
Composer Joan Guinjoan was born in Riudoms (Tarragona, Spain) on 28 November 1931 and died on 1 January 2019. He studied at the Conservatory Superior de Música del Liceu in Barcelona and later at the École Normale de Musique in Paris. Later on, he studied composition with maestro Taltabull in Barcelona and at the Paris "Schola Cantorum".
After a brief but intense career as a pianist, he devoted himself to both composition and the dissemination of contemporary music. He founded the chamber music group Diabolus in Musica together with Juli Panyella and continued until his death his prolific and renowned career as a composer. This CD is a compilation in his memory, which includes his work Puzzle (1979, for clarinet, cello and piano) recorded by the Grupo Manon, my first chamber music ensemble. Working this piece with Joan Guinjoan was a wonderful way to get to know his endearing personality, his fun, warm and lucid presence.
Grupo Manon was founded in 1989 and remained active until 1998. During that time it established a solid reputation as a young chamber ensemble in great demand at the main festivals and concert halls, with a versatile style that combined an interest in contemporary music together with the traditional repertoire. Its performances in Italy, France, Austria, England or the USA contributed to the recognition of the group in the international arena.