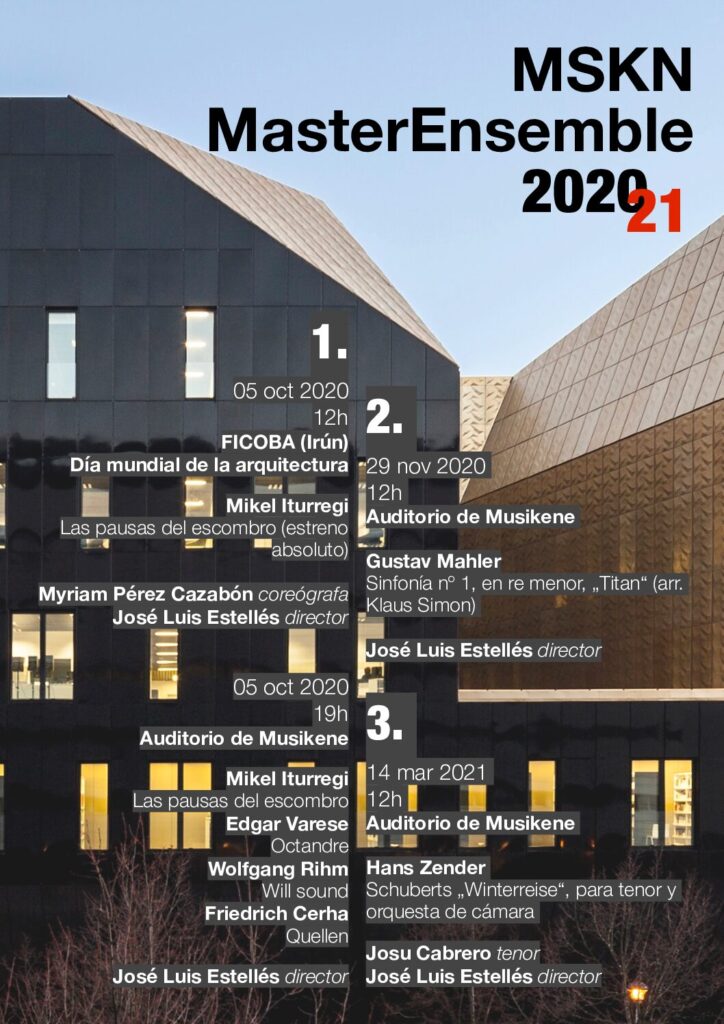 MSKN MasterEnsemble is the new versatile orchestral formation in which the Master in Music Performance students obtain a high-level professional training, focusing above all on the repertoire that ranges from the 20th century classics to the première of new works.
José Luis Estellés is conducting this 2020/21 three programs.
The full program brings together a world première by the talented composer Mikel Iturregi, the ever-modern masterpiece for ensemble by Varese – Octandre-, next to the central European avant-garde music of Cerha and Rihm plus to icons of our musical tradition: Mahler's "Titan" and Hans Zender's Schuberts "Winterreise".